Are you in need of garage door cables repair in Plano, Texas? Is your cable busted or has it slipped off the drum? Let us know and we will send a skilled technician out to fix the problem. We only hire qualified experts. These pros must have the right experience and training for the job. They must be capable of providing the exceptional service our customers deserve. We refuse to accept anything less. Contact Garage Door Repair Plano TX and we will ensure quality service at a fair price.
Complete garage door cables service
We make sure our customers receive complete garage door cables service in Plano. How do we do that? We do that by making sure we send the best techs for every job. These pros are capable of installing or replacing all cable sizes. They carry quality products in their service vehicle. They will work hard to administer top-rated service at a rate you can afford.
Can you really get garage door cables repair so quickly? Call us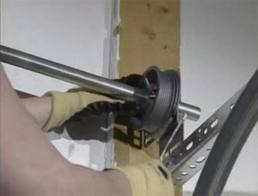 You may be wondering if there is really such a thing as garage door cables repair. Let us explain this to you. If your cable has busted into two pieces, it cannot be repaired. However, if it has only come loose or slipped off the drum, it can be fixed. Here is the thing about our company. We care about your garage doors. Therefore, we hire techs that not only fix the problem but find out why it happened. By determining what caused the problem, it can be prevented from happening again. The experts we use will take good care of your cables.
Outstanding garage door cables replacement
Give us a call when you want outstanding garage door cables replacement service. A trained technician will rush out to replace your broken cable. The tech will find the right cable in the truck. Your broken cable will be removed and the new product installed. It is as easy as that when you turn to a cable specialist like us.
We hire pros that love what they do. Replacing, repairing and installing garage door cables is what they do best. Don't allow a broken cable to ruin your day. Pick up the phone and call our company for same day Plano garage door cables repair.